Check out our on sales products
We offer you a lot of discounts on all our products, find out more!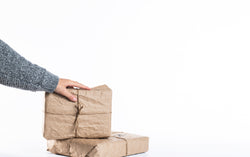 Free local shipping for all orders overs $100
We got you covered ! We deliver your goods using local shipping, free of charge order above $100
Newsletter
Sign up for our Newsletter for our latest promotion and products.
Jeff & Belle
1 Yishun Industrial Street 1, #01-05 A' Posh Bizhub, Singapore 768160
Monday - Friday: 9AM - 6PM
Saturday & Sunday: Closed
Public Holiday: Closed
Get directions